I am a sort of podcast fanatic at this point. My iTunes library says that I have 85 podcasts, 35 of which I subscribe to and am listening to regularly.
For the uninformed, a podcast is a mix of the word 'broadcast' and the word 'iPod'. Essentially they are radio shows of all different formats. Some are actual radio shows that are then made available for download on iTunes or apps like Stitcher, others are made only for the podcast format.
My love for podcasts likely started with loving to listen to talk radio. I grew up listening to stories on cassette tape. Christian youth will know "Adventures in Odyssey" or the lesser known "Jungle Jam". I also remember listening to old talk radio dramas driving in my parents motor home and later listening to sports radio deejays discussing all things in sports (thank you KNBR 680, especially the Razor and Mr. T show).
The first podcasts I ever listened to were actually sermons that churches with famous pastors had uploaded so others could listen. I don't really consider these podcasts, but on iTunes they fall into this category. Later I began to discover other shows that often entertained me in the way I remember sports radio and those old cassettes doing. I became hooked and have since started my own podcast (shout out to The Rankings Podcast).
Despite the massive amounts of podcasts, I have found there is very little coverage or guidance about what is out there. The best there is, is probably The AV Club's Podmass which reviews their favorite podcasts weekly. But even this only really covers a niche of the podcasts out there, almost exclusively reviewing comedy podcasts.
I guess this is the problem. Podcasts are ultimately made for niche audiences. Do you like video games? There is a bunch for you. What about talking about knitting? There are some for you. There are podcasts covering all sorts of subjects out there.
With this guide, I am trying to point people into directions they might like by covering a base of podcasts and dividing them into subjects in order to attract more listeners. These are broad recommendations and descriptions.
Obviously these categories will be skewed to my own interests, for this is not a comprehensive guide, but I do feel as if I am offering a fairly wide range in what is out there in both broad and niche podcast markets. If you like something you hear, you should find its iTunes page, click on "Related" and lists of other similar ones will appear.
A couple of quick side notes before we begin:
Podcast Networks – There are several podcast networks that exist out there. These are sort of like record labels in that they help to distribute the show and each show sort of falls under their brand name.
Here are a few: Earwolf, Nerdist, NPR (though a lot of these are just their radio shows in podcast format), WNYC, Smodcast (from writer/director Kevin Smith), Maximum Fun, WBEZ, Grantland
Categories – Comedy, Sports, Pop Culture, Storytelling (either people literally telling stories or they take on more of a story format), Informational (science, history, politics, etc…), Religious
I split the podcasts into these broad categories, because they are the ones I am interested in, though there are plenty of other subjects out there to explore.
If one sounds interesting check it out! They're free!
Comedy
-Comedy podcasts have taken a hold of the podcast zeitgeist. There is nary a comedian out there who does not have his own podcast or made a guest appearance on one. Many of these are inclined to be what I like to call "interview" podcasts where there is a host or two that bring in a guest and talk about certain subjects, usually riffing on everything as comics are wont to do. I know that this list will be extremely short compared to what is out there, but these are the biggest ones and the ones that I recommend the most. Again see the AV Club's Podmass for more on comedy  podcasts. CAUTION: Many of these are explicit and are not for everyone.
Comedy Bang Bang – Starts off as your pretty standard interview show until random and crazy guests and celebrities appear throwing the conversation in all sorts of directions. Scott Aukerman is a great and hilarious host.
How Did This Get Made? – Every episode they watch a bad movie and basically talk about everything that happens in it, dissecting it, and tearing it apart in hilarious ways. Features Paul Scheer, June Diane Raphael, and Jason Mantzoukas three people who you will likely recognize from appearances on all your favorite shows.
improv4Humans – A podcast improv show hosted by Matt Besser (founder of the UCB) in which he and a group of comedians take suggestions from Twitter and other places, coming up with improvised sketches that are often hilarious.
Nerdist Podcast – Hosted by Chris Hardwick, he brings in guests to interview all sorts of different people from various mediums in a fun, nerdy manner.
Sklarbro Country – The Sklars host this show which they deem the comedy podcast at "the crossroads of sports and indie rock". Though it is light on the indie rock and is occasionally focused more on the guest interview than sports, the Sklars are great. Their extra show "Sklarbro County" where they read ridiculous news stories and make fun of them, may even be better.
WTF with Marc Maron – Marc Maron brings in a comic guest and sort of gives them the third degree about their lives. This usually results in honest, heartfelt conversations that are at times funny and honest to a cringe-worthy degree.
You Made it Weird – Sort of the more focused WTF, Pete Holmes gets honest discussions from comedians about topics like comedy, religion, and sexuality.
Sports
The Baseball Show with Rany and Joe – Rany and Joe focus on baseball from an analytical and advanced stats perspective.
The BS Report – Bill Simmons brings in his friends, sports people, and celebrities to talk about whatever he feels like. He is knowledgeable about a wide range of topics, occasionally smart and funny, and definitely has built his own brand that some love and some hate.
CBS Sports Fantasy Football – My favorite of the fantasy football podcasts, though there are plenty. Several episodes a week bring you all the coverage you might need to build a successful fantasy football roster.
Grantland NFL Podcast – Bill Barnwell and Robert Mays are two of the smartest people talking about the NFL and their podcasts cover a wide range of subjects, worth a listen for NFL fans.
Hang Up and Listen – Sports talk from a larger and well grounded perspective than is typical. Deeply intelligent and analytic from political and social perspectives.
Men in Blazers – A soccer podcast, hosted by Brits with the belief that it can grow in America, it's funny and has a cult following.
Pop Culture
All Songs Considered – The latest in music from the critics at NPR, including samples from bands that will soon be making it into the mainstream.
Bullseye – An assortment of pop culture references, interviews, and recommendations hosted by Jesse Thorn.
Culture Gabfest – Slate's culture podcast featuring wide-ranged and in-depth discussions around popular culture.
The Dissolve – Smart film critics who love movies discussing wider subjects regarding film in popular culture.
Filmspotting – Adam and Josh talk about movies in different segments including reviews, top 5 lists, and "massacre theater".
Hollywood Prospectus – Part of Grantland's Pop Culture podcast, Chris and Andy probably have the best chemistry of any two hosts, dropping references every couple of seconds as they discuss television, music, and whatever else comes up.
The Jeff Rubin Jeff Rubin Show – Jeff Rubin is such an enthusiastic host, approaching every episode with a fervor to learn about his subjects which are varied to everything from discussions about Game of Thrones to how pizza boxes are made.
9 Thumbs Podcast – Three hosts each give a "thumbs up" to something that they like and then discuss these things.
NY Times Music Popcast – Smart discussions about whatever is currently happening in the pop music world.
The Pixar Podcast – A very niche subject, but a fun one if you are at all interested. These guys are the experts on Pixar.
Pop Culture Happy Hour – Three segments regarding the latest in popular culture with insightful discussion, including the staple segment "what's making us happy this week" a fun recommendation portion of the show.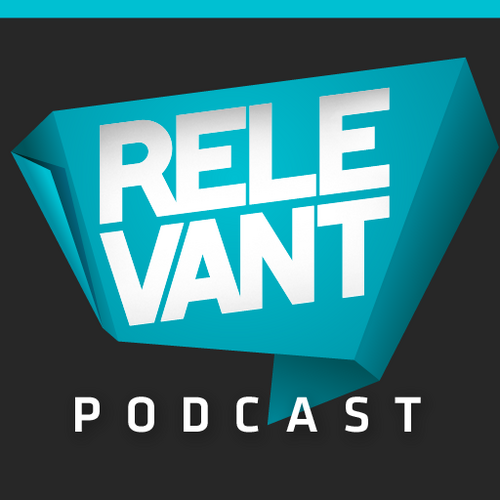 Relevant Podcast – Fun discussions from Relevant Magazine, including interviews with authors or musicians.
Rob Has a Podcast – Former Survivor contestant Rob Cesternino hosts this podcast mainly focused on reality television, but also occasionally veering off to other television shows.
Sound Opinions – WBEZ's music experts talk about music news, history, and review albums in this lengthy and wide ranging show.
Storytelling
The Memory Palace – Highly produced snippets of history, The Memory Palace features a bite sized show telling an interesting story that took place in history.
The Moth – Live shows where various people come up and share a story from their life.
Radiolab – A highly edited show including the best production you can probably find in a podcast. Featured around various scientific topics, shows are often thought-provoking, informative, and humorous.
Risk – A live show of "true tales, boldly told", people come up and tell stories they thought they would never tell anyone, exposing their own vulnerability.
This American Life – The classic radio show is probably best accessed through podcast. For those who haven't heard of it, there are three acts, centered around a larger theme. These are typically interviews or radio journalism stories that are often thoughtful, poetic, and quite beautiful.
The Truth – Self-proclaimed "movies for your ears", its episodes are 10-15 minute fictional stories, edited and acted out like a movie or radio drama.
Informative
Ask Me Another – The best quiz show podcast out there in my opinion, what sets Ask Me Another apart from others is the cleverness of its questions. They are as well written as any other scripted show out there and not ridiculously difficult, making it fun to participate with and entertaining to listen to.
Freakonomics Radio – The same concept that the book brought except into a radio format. Extremely well produced episodes of strange economics and how they affect society.
The Podcast History of Our World – There are plenty of history podcasts out there, but this is the one I listen to just for its dedication to covering the history of the world from the beginning of time chronologically.
Rear Vision – According to their own description they "put contemporary events in their historical context", good for understanding the world as it is.
Stuff You Should Know – Basically they explain how various things work, their the kings of the random facts podcasts.
The World in Words – A short podcast dealing with funny things that exist or happen in regards to language.
Religious
Homebrewed Christianity – Progressive theology talk from the "theology nerds".
On Being – Civil and thoughtful discussions regarding religion and spirituality hosted by Krista Tippet. She brings in guests of all sorts to discuss what faith and spirituality mean and how this is a part of the human experience.
Unbelievable – A British Christian radio show featuring civil debates on religion within Christianity as well as between the secular and religious.
Virtue in the Wasteland – Concordia professors discuss religion, politics, culture and living virtuously in a world that is bent on nihilism.